The 2018 System Research Colloquium, Sharing of Best Practices, and Utilization Workshop, a three-in-one event, was held at the CSM Building of JBLFMU-Molo on February 15, 2018. This yearly event strengthens the research culture and enthusiasm among Lacsonian communities as it features new innovative ideas, knowledge and best practices every year. This activity is one of the highlights of the Foundation Anniversary celebration of JBLFMU. This year, it was graced by distinguished personalities from different institutions who come to share their knowledge, experiences and expertise in the field of research.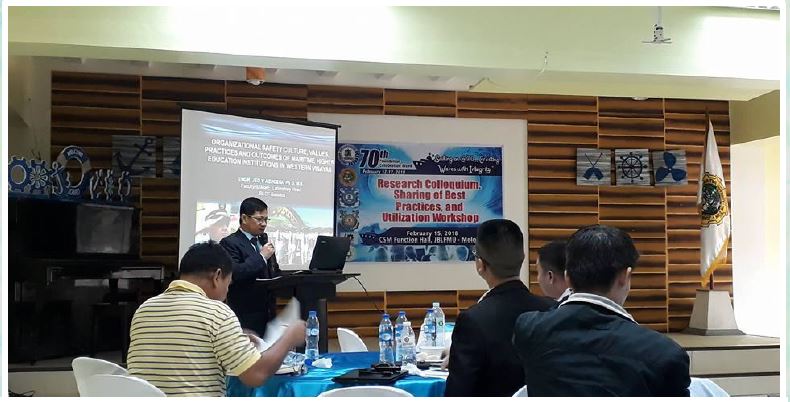 Administrators, department heads, selected faculty and staff, and students from the three units namely JBLFMU-Molo, JBLFMU-Arevalo and JBLCF-Bacolod convened in this event to provide an opportunity for brilliant studies to be presented and for research findings to be discussed and utilized by the JBLFMU community concerned.
Twenty-seven participants from JBLCF-Bacolod attended the event and in the research colloquium, Engr. Jed Y. Azucena presented his paper entitled "Organizational Safety, Culture, Values, Practices and Outcomes of Maritime Higher Education Institutions in Western Visayas" while 2/E Cloyd E. Verdeflor shared the best practices of JBLCF-Bacolod through his paper entitled "Experiential Learning: A Framework for Outcome-Based Education."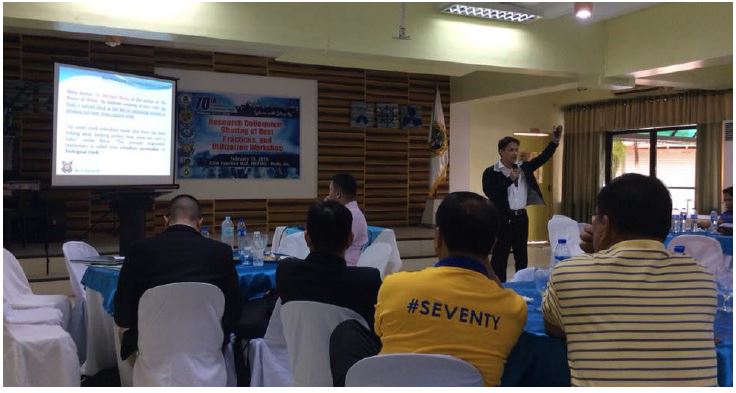 Expectedly, all presenters reported findings, recommendations, new concepts, ideas, information and practices which may be helpful for the improvement or development of the various operations of the institution.