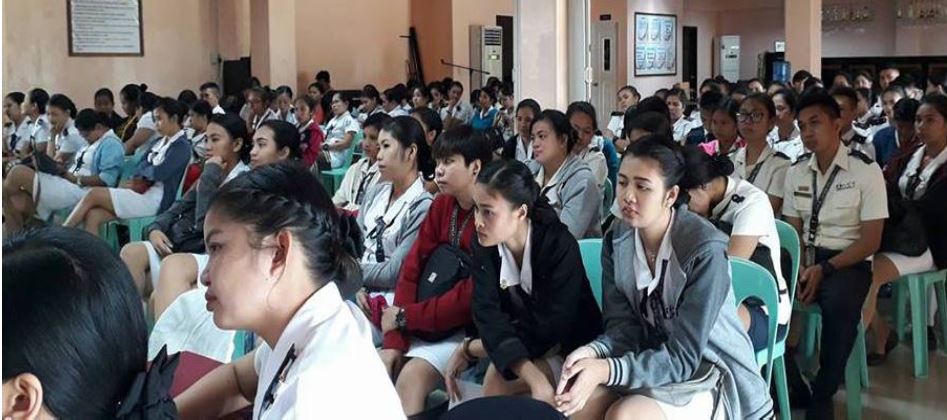 For the third time, the College of Maritime Education (CME) and College of Business Education (CBE) held their Students' Research Colloquium on March 8, 2017 and March 24, 2017 respectively. This event is part of the institution's articulation of the research culture in consonance to one of the Ten-Point Agenda—Strong Research Program.
The 3rd Students' Research Colloquium of the CBE featured four papers that were presented by Christine Rose P. Yocson (BSCA 3), Clarence A. Togle (BSCA 4), Lawrelie Cay C. Allen (BSHRM 3-A), and Leomar Roger R. Cagadas (BSHRM 3-A). The event was graced by the presence of Dr. May Flor Posadas, Director for Research and Development Services of the Central Philippines State University, who delivered the Keynote Speech which inspired the student participants in their pursuit to finish their on-going papers. Dr. Posadas was joined by Dr. Milagros Aurea A. Sabidalas, VP-Academics of Kabankalan Catholic College, who served as member of the panel of reviewers.
The successful event was spearheaded and facilitated by Mrs. Darlene D. Sabandal, Representative Officer for Research of the college in close coordination with Dr. Emeliza T. Estimo, Research Coordinator of JBLCF-Bacolod and the Dean of the College of Business Education, Mrs. Ana Juline C. Dangallo. The working committee of the colloquium was composed of Dr. Violeta A. Neri, Mrs. Jarebeth M. Bangoy, Mr. Ronn Elly Pedregosa, Mrs. Kristine Rose Necesario, Mr. Roy Villarosa, and Miss Geneveve M. Aguilar.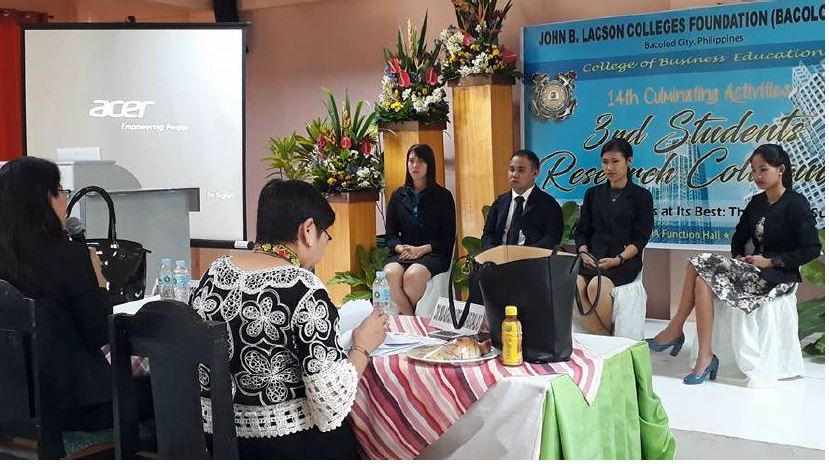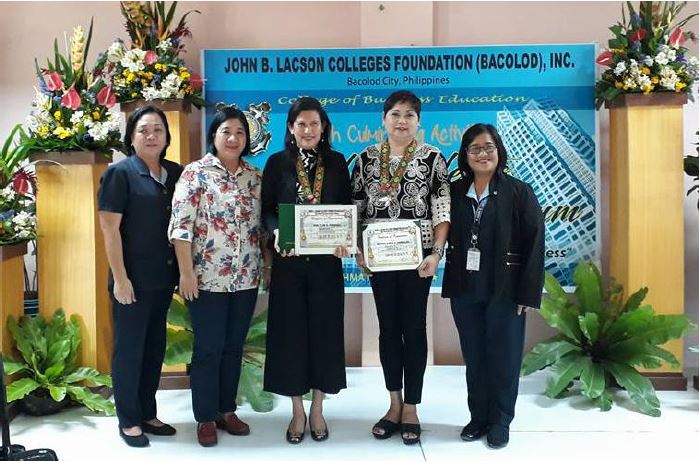 The 3rd Students' Research Colloquium of the College of Maritime Education, on the other hand, was held on March 24, 2017, under the leadership of Dr. Ruby D. Causing, Subject Area Head for Languages and Research, and the support of her committee composed of Mrs. Elisa V. Garcia, Mrs. Cynthia U. Buga-ay, and Mrs. Joanna S. Gudio. The CME Team was under the direction of Dr. Araceli C. Doromal, Unit Academic Coordinator, who also served as the Keynote Speaker of the event. The activity revolved on the theme "Developing Academic Integrity and Literacy through Research"
The CME Students' Research Colloquium was graced by the presence of Mr. Robert O. Parcia (OIC Administrator of JBLCF-Bacolod), Dr. Emeliza T. Estimo (Unit Research Coordinator), and Dr. Dennis Kit Madrigal of the University of Negros Occidental-Recoletos, who served as reactor of the three papers that were presented.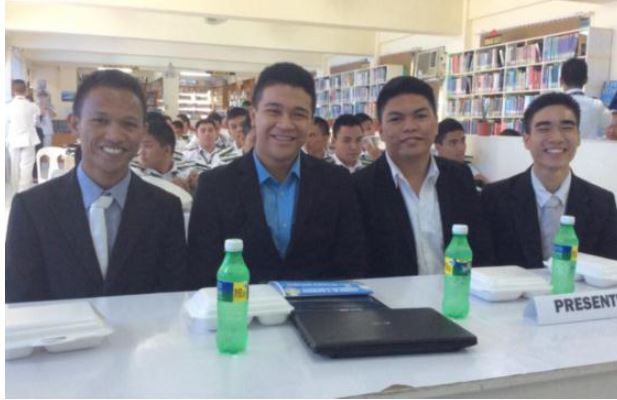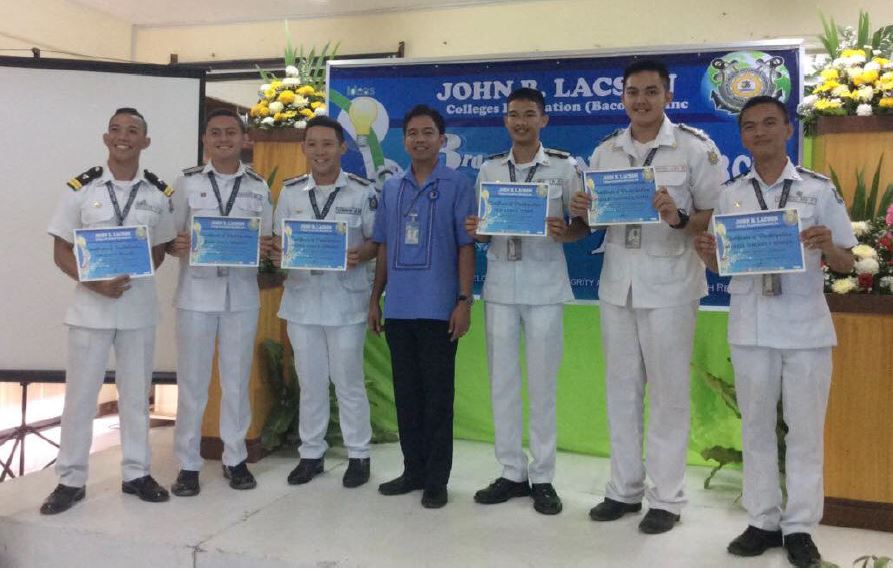 In the said colloquium, Mdpn. Jacko Martino R. Deguit (BSMarE 3) presented his paper titled "Students' Level of Performance in Solving Problems Involving Ratio and Proportion" and Mdpn. Mark Danielle E. Salinas (BSMT 3) with his paper, "Examining the High School Students' Level of Satisfaction on the Learning Environment and Classroom Facilities of JBLCF-Bacolod." Furthermore, Mdpn. Archie P. Ruiz (BSMarE 3) presented his paper, "Leadership Qualities and Management Styles of Superiors on board Vessels" while Mdpn. James B. Paligumba presented his paper, "Waste Disposal Practices of Selected Students of JBLCF-Bacolod: Their Compliance and Non-Compliance." Mrs. Grace D. Ibardolaza served as the Master of Ceremony of the program.